 Its important you are always aware of any changes, updates and new events- Be in the know,
click here to find out more.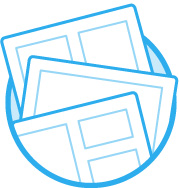 Brixton Masjid hold many classes that are free for all to attend, classes range from Hadeeth and Quranic Studies to Fiqh, usool and Arabic.
As the second pillar of Islam the Prayer is obliged upon every Muslim within its prescribed time.
Access the latest Videos, Audio's, Sermons, Seminars and Classes with BrixtonMasjidTV!
Brixton Masjid tries to aim high and wants to provide the best to our community this can only be made possible with your kind and generous donations!
BrixtonMasjidTV
adresse pour acheter cialis Après le révolutionnaire le viagra, le cialis est considérée comme la prochaine grande chose dans la santé sexuelle des hommes.
Help your Masjid by Donating!
Your Masjid needs your help, through your kind Donations we can ensure much more activities, seminars and services!
Donate Now